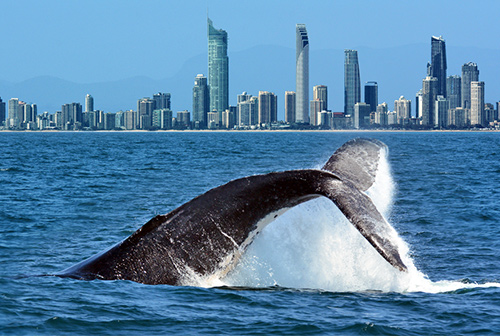 Surfers Paradise, Gold Coast
Gold Coast:
Your Marine Getaway
Volunteer Marine Rescue Southport has been assisting troubled mariners in the Gold Coast region for nearly 50 years, providing assistance in both Search and Rescue operations and routine breakdown situations.
Based on the Southport Spit, on Queensland's fabulous Gold Coast, VMR Southport is manned 24hours / 7 days a week, and with in excess of 900 Rescue and 500 training activations per annum, makes it the busiest Volunteer Marine Rescue Squadron in Australia.
With 4 modern, fully equipped, specialised Rescue vessels, operated by highly trained crew, VMR Southport offers a membership that is a must have cover, offering peace of mind and security whilst on the water. Check out the Membership Benefits page and sign up today.
Keeping our community safe at sea.
Replacement Boat Ramp Project
Help VMR pay for the Replacement Boat Ramp. All donations over $2 are tax deductible.
Help VMR pay for the Replacement Boat Ramp
All dontations over $2 are tax deductable.
VMR Southport is currently undertaking a project to replace the ageing and dilapidated concrete boat ramp at its Rescue Base. This boat ramp is vital to allowing crews to launch the VMR Southport Rescue vessels, often in times of emergencies. After 28 years of use, this boat ramp is developing large cracks in the concrete surface, and becoming structurally unstable, and eventually this will become unsafe to use. In order for us to continue our vital service to the Gold Coasts rapidly increasing boating population, we must replace this boat ramp urgently. VMR Southport is the only 24 hour / 7 day Marine Rescue operation in the Gold Coast area, and you can assist us in raising the $75,000 required for this project.
DONATIONS CAN BE MADE BY DIRECT BANK DEPOSIT TO VMR SOUTHPORT
BSB 064000 A/C 12995538 – COMMONWEALTH BANK
PLEASE USE ' VMR PONTOON ' as a REFERENCE and include your NAME and VMR Southport MEMBERSHIP NUMBER