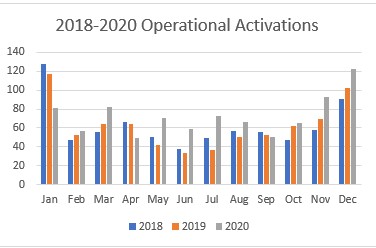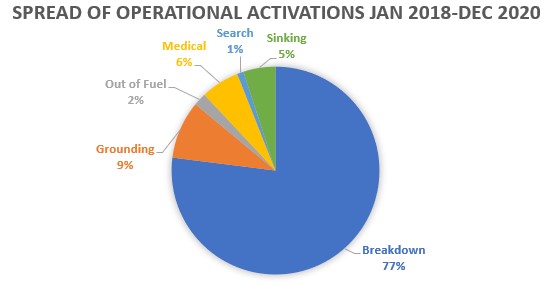 Perhaps unsurprisingly given the trend of 2020, December saw yet another full on month with 122 operational activations – notwithstanding (and to an extent because of) the poor weather in the middle of the month.  Overall, VMR Southport conducted 123 more operational activations that in 2019 and 125 more than 2018, a rise of some 16%.
Overall, there has been a steady rise in operational activations over the last 15 years can be seen in the graph below, with the breakdown between the various types shown in the pi chart.  Interestingly, although only 3 years' worth of data is presented, this has changed little over the full period for which data is available.
In relation to the SWT, the number of log ons in December was less than in both of the previous years which is unsurprising as the volume of vessels transiting the Seaway is likely to directly reflect the weather which, as will be recalled, was pretty ordinary in the middle of the month.
Nevertheless, the overall number of log ons for the calendar year 2020 at 8,540 was ahead of those in 2018 (8,428) and only some 2/day fewer than in 2019 where the total was 9,266.